AutoStaff will provide you with the sales training you need
Prepare your sales team with the strategies, processes, and skills to close more sales with the help of our automotive recruiting team.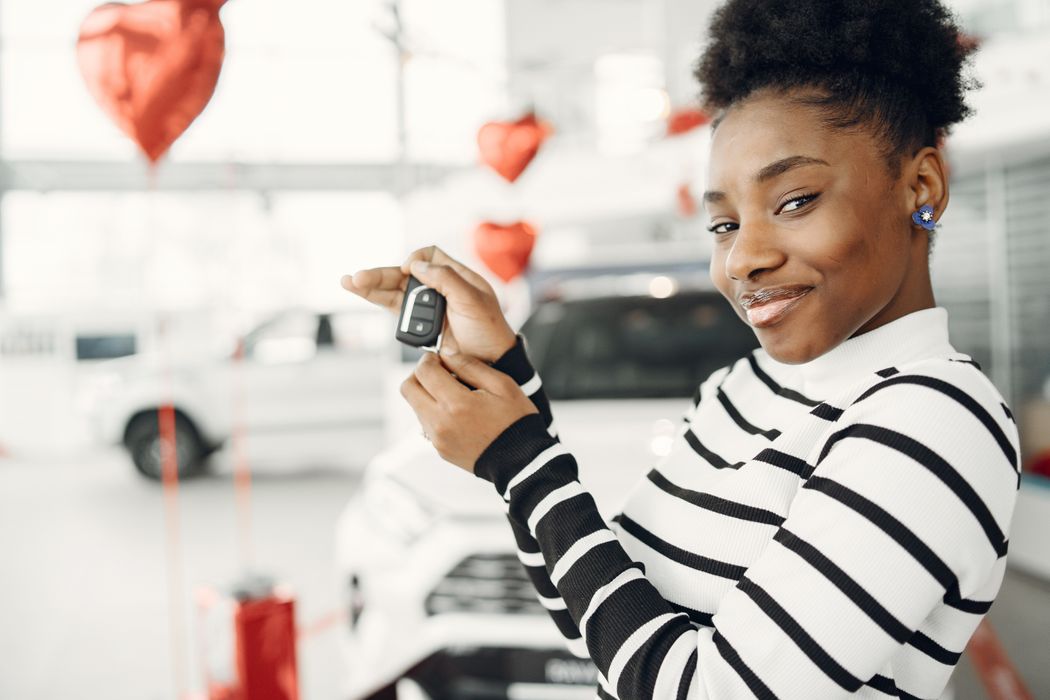 Your team will learn:
To "meet the customer where they're at" on their purchase journey and guide them through the process
The "intention" of each step in the "Road to the Sale" and techniques for maximum effectiveness in each step
The words and phrases to effectively identify customer needs and deliver a product presentation that builds maximum value
To overcome common objections
The skills to close the sale with casual confidence

The skills and habits to generate sales through prospecting, referrals, and follow-ups, and rely less on walk-ins

By practicing and role-playing with real-life examples
AutoStaff instructors have extensive automotive sales experience combined with training expertise and proven techniques to help transfer knowledge. You've made the other investments necessary to achieve success. Let AutoStaff help you invest in your most valuable resource: your salespeople!
Benefits of Prioritizing Sales Training
Sales training is essential for businesses in the automotive industry, as it can have a significant impact on their bottom line. Without proper training from automotive industry recruiters, sales representatives may lack the skills and knowledge necessary to effectively sell their products, resulting in lost opportunities and lower revenue.
In this highly competitive automotive industry, sales representatives must possess a thorough understanding of their products and services, as well as the needs and preferences of their customers. They must also be able to effectively communicate the benefits of their offerings and address any concerns or objections that customers may have. AutoStaff's sales training can help representatives develop these essential skills and build the confidence necessary to succeed in a highly demanding environment. We can also help businesses establish a consistent approach to selling, ensuring that all representatives are on the same page and deliver a consistent message to your customers.
★★★★★
Just wanted to give a shout out to AutoStaff and their team. We were having trouble finding qualified applicants. SInce we had Ken from AutoStaff come in, we've received 8 new salespeople and a handful of service prospects. I highly recommend them. Professionalism, courtesy, all around a great group of guys to work with.
Jason Masterson
(Fixed Ops Director, Sutherlin Nissan of Cape Coral)
★★★★★
We were struggling to get anyone through the door in the sales position, so we reached out to AutoStaff. We had 57 interviews, which got narrowed down to 12. AutoStaff did some training with them and we ended up hiring 8. On top of that, we hired 3 office staff personnels. I would highly recommend AutoStaff for any employee needs inside the dealership.
Matt Sousa
(General Sales Manager @ Grieco Toyota & Acura)
★★★★★
This is the second time that I've had the pleasure of working with AutoStaff and every time it's been fruitful. They do a really good job of finding people that we just can't get ahold of. These guys came in, filtered through 50 people, had me in front of 25, and we ended up hiring 10 and that was huge. It was a one week long, super easy and something that we couldn't accomplish in four months.
Steven Reisinger
(General Sales Manager, Subaru of Fort Myers)
Contact Us
Get in touch to learn more about how you can benefit from our sales training. Whatever it is you need, we're here for you.