rEvolutionary Leadership Training
Let AutoStaff help you transform your managers into LEADERS
"There is something inherently simple, noble and modest about a leader that sees his role as a teacher…not a boss."
– John Wooden –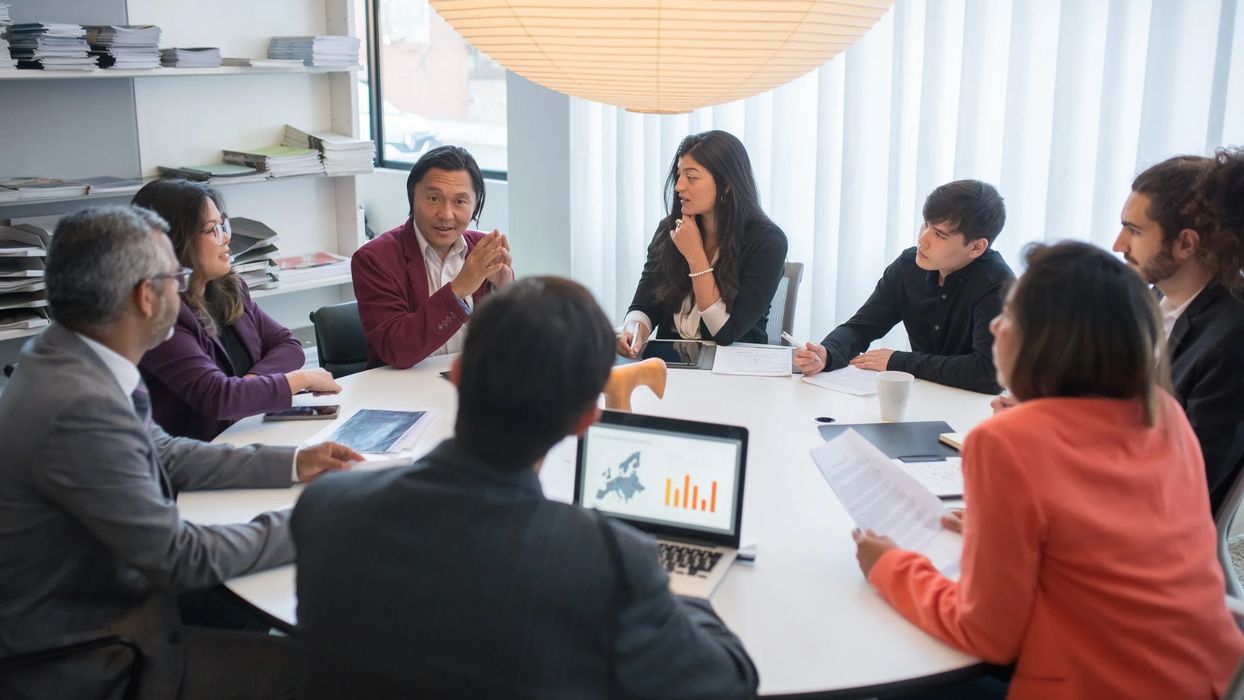 Our rEvolutionary Leadership Training will help you and your leadership team:
Identify personal and organizational value(s) that drive you as a leader with our management training
Create alignment between personal and business/team values and visions
Learn the skills to maximize team member productivity, fulfillment, and retention
Implement/build-on a positive and supportive culture, even during times of change
Inspire and motivate team performance
Conduct coaching and performance management
Learn the skills of "situational leadership" and how to best guide your team members
Manage conflicts and have crucial conversations
Understand the importance of "emotional intelligence" and its impact on performance
By selecting AutoStaff as your management training and automotive recruiting partner, your leadership team will make incremental improvements and become more effective.
The Importance of Investing in Your Managers
Management training is essential for dealerships to improve the performance and productivity of their managers. With the fast-paced and ever-changing nature of the automotive industry, it is critical that managers are equipped with the necessary skills and knowledge to handle different scenarios and challenges that arise. AutoStaff's recruitment agency and our management training can help your top staff members develop strong leadership skills, effective communication, conflict resolution, and decision-making abilities.
★★★★★
Just wanted to give a shout out to AutoStaff and their team. We were having trouble finding qualified applicants. SInce we had Ken from AutoStaff come in, we've received 8 new salespeople and a handful of service prospects. I highly recommend them. Professionalism, courtesy, all around a great group of guys to work with.
Jason Masterson
(Fixed Ops Director, Sutherlin Nissan of Cape Coral)
★★★★★
We were struggling to get anyone through the door in the sales position, so we reached out to AutoStaff. We had 57 interviews, which got narrowed down to 12. AutoStaff did some training with them and we ended up hiring 8. On top of that, we hired 3 office staff personnels. I would highly recommend AutoStaff for any employee needs inside the dealership.
Matt Sousa
(General Sales Manager @ Grieco Toyota & Acura)
★★★★★
This is the second time that I've had the pleasure of working with AutoStaff and every time it's been fruitful. They do a really good job of finding people that we just can't get ahold of. These guys came in, filtered through 50 people, had me in front of 25, and we ended up hiring 10 and that was huge. It was a one week long, super easy and something that we couldn't accomplish in four months.
Steven Reisinger
(General Sales Manager, Subaru of Fort Myers)
Contact Us
Get in touch to learn more about how our management training can help you. Whatever it is you need, we're here for you.