Maximize gross and customer retention through leasing
Equip your sales team with a good understanding of leasing and proper ways to present lease options to the customer. Discover how our automotive industry recruiters can help you!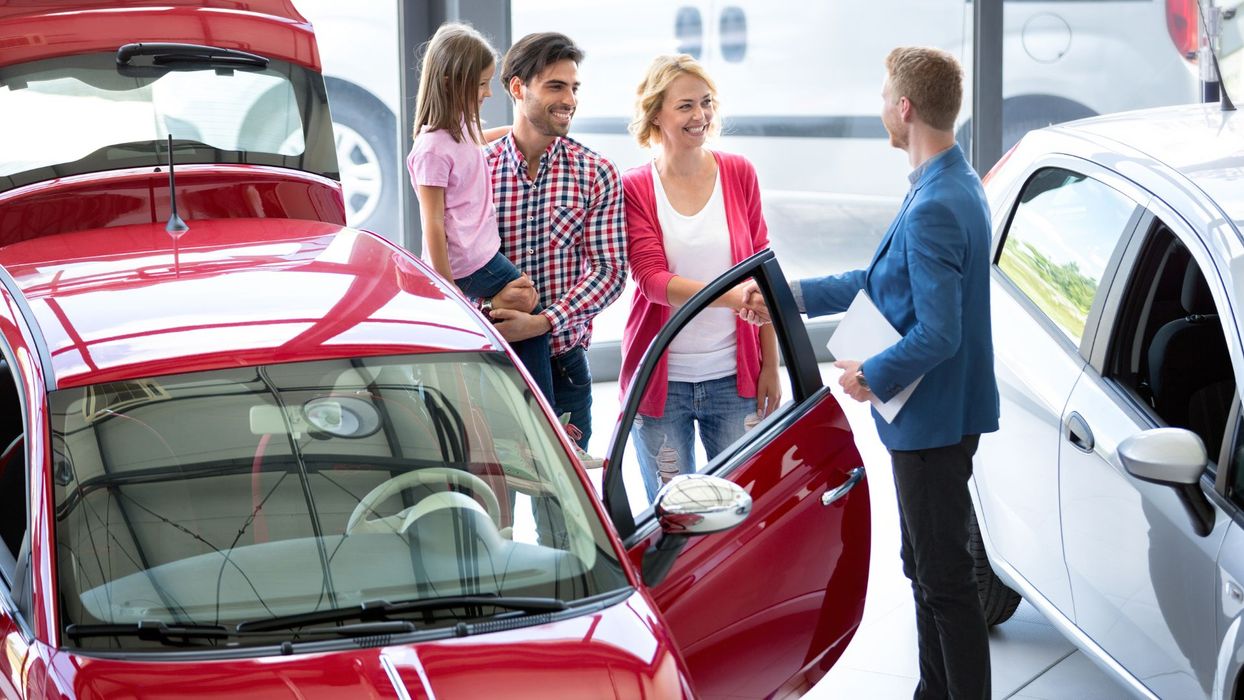 Your sales team will:
Learn to dispel the myths and misconceptions about leasing with your customers

Have a better understanding of leasing and be able to convey it to your customers

Have the ability to converse about leasing with total confidence
Understand lease versus buy
Know the questions and techniques to identify potential lease customers and how/when to present lease option
Professionally process objections and close the sale
AutoStaff's automotive recruiting instructors have an extensive lease training experience in the industry. It's time to take the cyclical nature out of the car business by incorporating leasing as a core business strategy for your organization.
Let AutoStaff help you maximize your sales, gross, and customer retention with leasing.
Advantages of Lease Training from AutoStaff
Dealerships and businesses in the automotive industry should heavily invest in lease training, as it has become an increasingly popular method of financing vehicles; it is essential for sales teams to have a thorough understanding of how leasing works to effectively communicate the benefits to potential customers. With lease training, your sales teams can confidently explain the various lease options available, including mileage limits, down payments, and residual values, and help customers choose the best option for their needs.
Lease training from our recruitment agency can also help businesses increase customer satisfaction and loyalty. Customers who lease vehicles are more likely to return to the same dealership for their next vehicle, and a sales team that is knowledgeable about leasing can provide a positive and streamlined lease experience for customers. This can result in repeat business and positive word-of-mouth recommendations.
Contact Us
Get in touch to learn more about how our lease and sales training experts can help you. Whatever it is you need, we're here for you.
See What Our Happy Customers Have To Say About Us
This is why we do what we do
★★★★★
Just wanted to give a shout out to AutoStaff and their team. We were having trouble finding qualified applicants. SInce we had Ken from AutoStaff come in, we've received 8 new salespeople and a handful of service prospects. I highly recommend them. Professionalism, courtesy, all around a great group of guys to work with.
Jason Masterson
(Fixed Ops Director, Sutherlin Nissan of Cape Coral)
★★★★★
We were struggling to get anyone through the door in the sales position, so we reached out to AutoStaff. We had 57 interviews, which got narrowed down to 12. AutoStaff did some training with them and we ended up hiring 8. On top of that, we hired 3 office staff personnels. I would highly recommend AutoStaff for any employee needs inside the dealership.
Matt Sousa
(General Sales Manager @ Grieco Toyota & Acura)
★★★★★
This is the second time that I've had the pleasure of working with AutoStaff and every time it's been fruitful. They do a really good job of finding people that we just can't get ahold of. These guys came in, filtered through 50 people, had me in front of 25, and we ended up hiring 10 and that was huge. It was a one week long, super easy and something that we couldn't accomplish in four months.
Steven Reisinger
(General Sales Manager, Subaru of Fort Myers)